Untitled
Las Vegas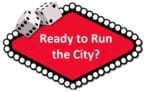 A successful trade show labor service company is looking for a qualified city manager to take over its existing operation.
This city manager will be required to manage the day to day operation for trade show labor in our Las Vegas location.
We seek a city manager who has the experience and capabilities to oversee all aspects of the operation. In this role, the individual will manage the set up and take down of trade show structures and booths, while exceeding customer expectations.
The individual will be responsible for the following:
* Manage, organize, build, recruit, hire and train individuals who can work on crews for the purposes of installing trade show exhibits and retail displays
* Coordinate and schedule labor force
* Organize all aspects of setting up multiple client exhibits at the various facilities throughout Las Vegas
* Communicate with management and staff daily to update operational reports and project information regarding events in Las Vegas
* All administrative duties including time tickets, billing reports, participate in all union activity and all on-site show floor activity
Requirements for this position:
* Related Trade Show Experience
* Excellent communication, leadership and management skills
* Attention to detail and strong organizational skills
* Effectively multi-task in a fast pace environment with a variety of projects, suppliers and unions
* A positive attitude and desire to assist teams when necessary
* Willing to work long hours when required
* Knowledge of desktop/lap top computers, internet, email, fax, etc.
* A passion to exceed customer expectations
* Desire an opportunity to manage and grow an existing company, known for its customer centric focus
Send resume and salary requirement to Maxyourcareer@gmail.com
We are looking for a motivated Sales Account Manager in the Exhibit or Audio Visual industry based out of the Las Vegas market.
Working in convention centers, hotel ballrooms, meeting venues and corporate locations across North America since 1995, CCR Solutions is at the forefront of providing the latest technology to our customers wherever they may hold events. CCR is all about teamwork both internally and externally with a family culture filled with experienced people who enjoy what they do.
The successful candidates must have:
Minimum 2 years' experience in the Las Vegas live event industry.
Established sales relationships and opportunities.
Ability to contribute within a positive environment.
Excellent verbal and written communication skills.
Ability to work flex-time and irregular hours.
Can travel across North America or wherever your events take you.
This position pays a salary + commission, benefits and 401K.
Please send your resume via email toJobs@ccrsolutions.com and we thank all applicants for their interest in joining the CCR team; however, only those candidates selected for an interview will be contacted.